!- Theme Setting fonts ->
JTLEGEND iPhone 15 REX Pro Kooling Shockproof Case
JTLEGEND iPhone 15 REX Pro Kooling Shockproof Case
{{ title.name_translations | translateModel }}
: {{variationName[$index] | translateModel}}
The maximum quantity per submit is 99999
This quantity is invalid, please enter a valid quantity.
Description
Shipping & Payment
Description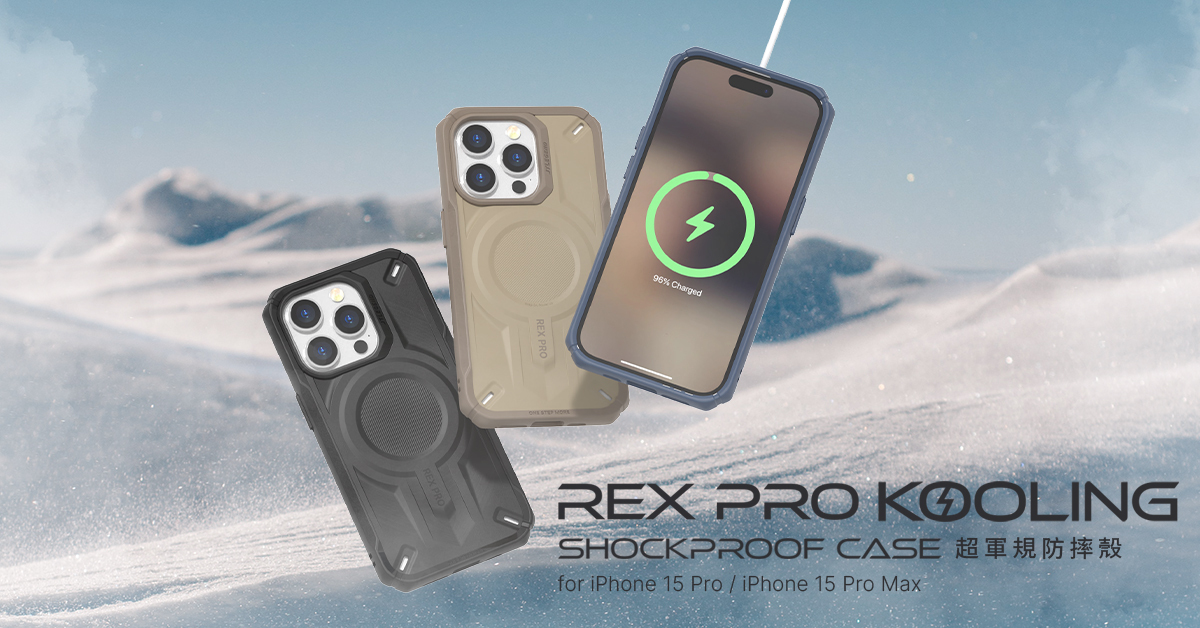 Patented High-efficiency Heat Dissipation Technology -
Effectively lowers the mobile phone's temperature by 10-15%, safeguarding the battery to reduce degradation in battery life and ensuring smooth and uninterrupted performance.
High-performance state / extended use of mobile devices > Elevated mobile device temperature > Conducting thermal energy to the phone case > Exhausting heat from the back panel of the phone case.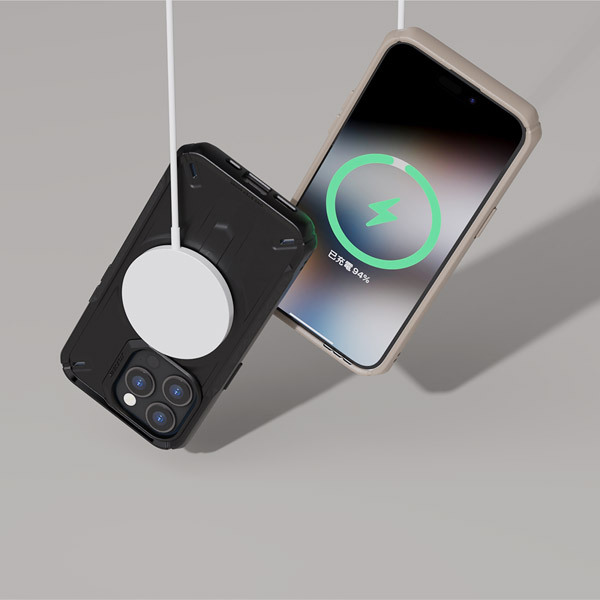 The most powerful magnetic wireless charging and heat-dissipating phone case in the market -
Compatible with various magnetic mobile accessories, such as mobile heat-dissipating cases, magnetic wireless charging, and car magnetic mounts, etc. Built-in magnetic ring for strong and secure attraction, preventing slipping or detachment.
*Magnetic attraction force is twice as strong as Apple's original.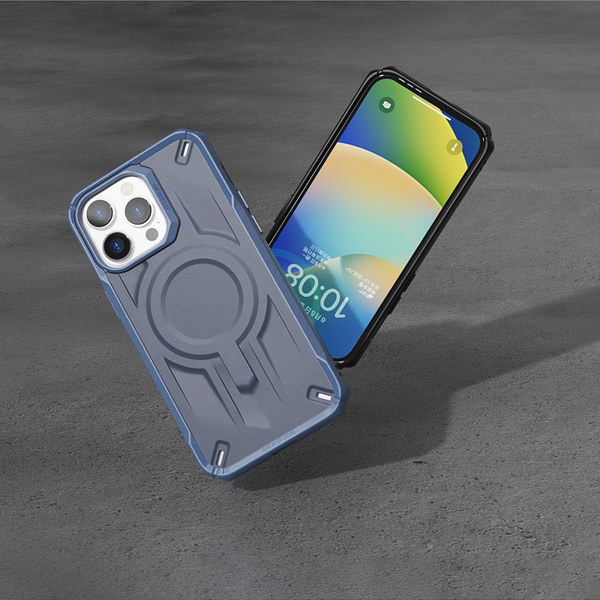 2M US Military Standard drop test-
Military standard 2M drop resistance with air cushions on all corners give devices full protection. Combines shock-absorbent soft material in the inner layer to mitigate the impact of phone drops.
All-encompassing and thoughtful protection -
Raised edge design to prevent direct contact between the phone screen and camera lens with the tabletop, preventing wear and tear.
* 0.9mm higher than the phone's camera lens. 1.7mm higher than the screen.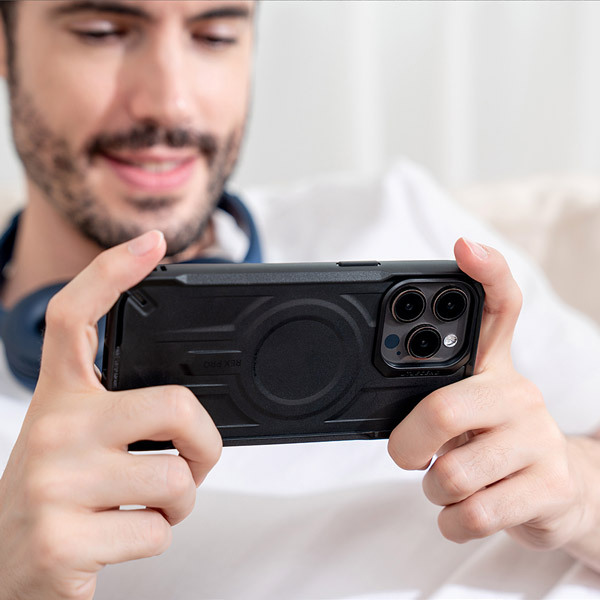 Patented SRS Sound Groove -
perfectly redirecting sounds when hands cover the phone speakers. Enjoy gaming and multimedia without any audio restrictions.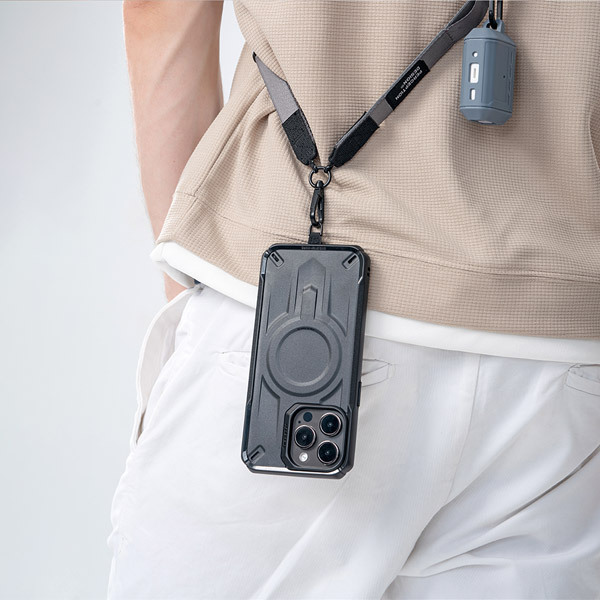 Accessory compatibility -
Compatible with JTLEGEND phone strap accessories.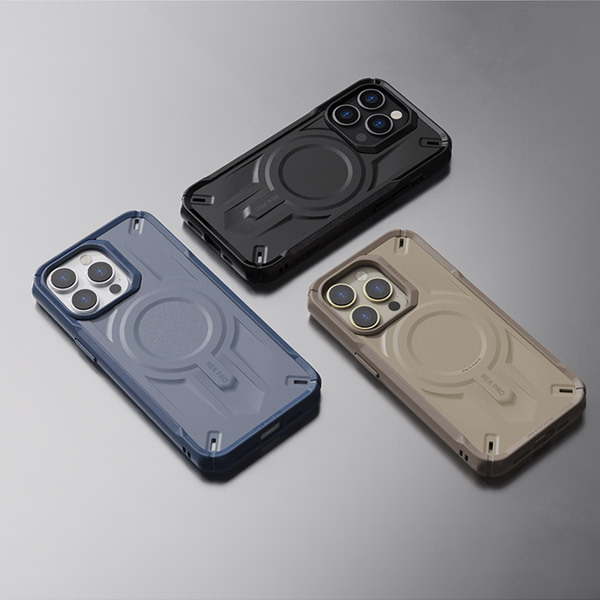 JTLEGEND iPhone 15 REX Pro Kooling Shockproof Case
Compatible with iPhone 15 Pro(6.1") / iPhone 15 Pro Max(6.7")
Color : Black/ Storm/ Khaki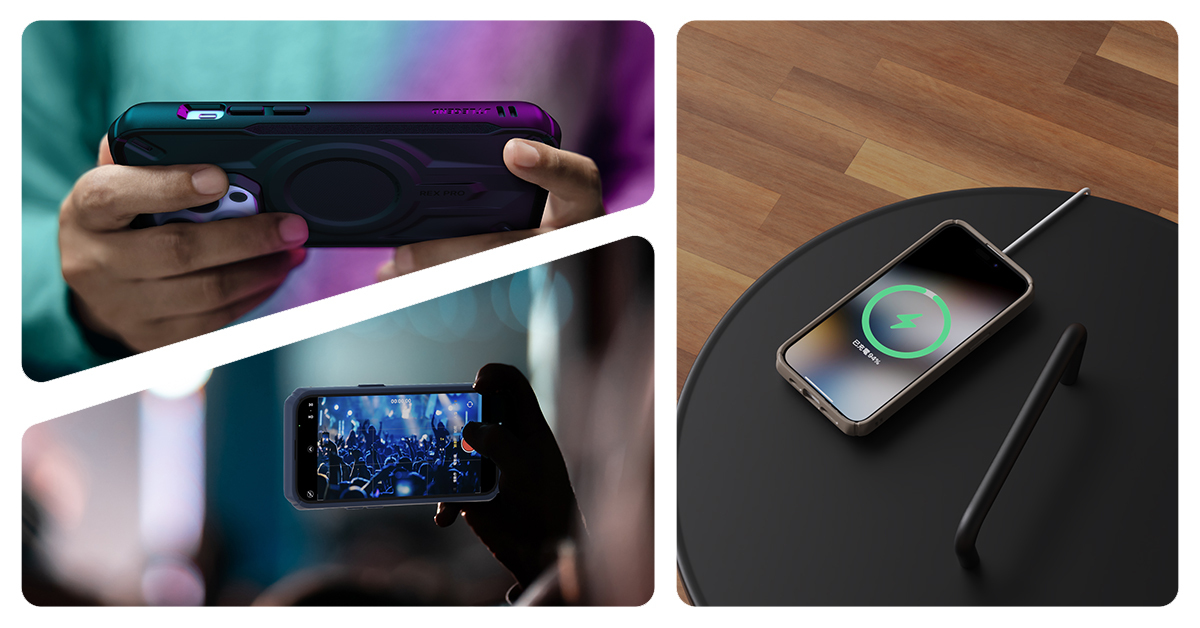 Shipping & Payment
Delivery Options
Chunghwa Post / ZTO Express / SF Express -China
Chunghwa Post – Italy, South Africa, Sweden, Saudi Arabia
Chunghwa Post – Canada, USA, Austria, Netherlands, Spain, Switzerland, Australia, New Zealand,
Chunghwa Post (ePacket)– Israel, Germany, France, UK, Norway
Chunghwa Post (ePacket)– Japan, Singapore, Thailand, Vietnam, Indonesia, South Korea, Malaysia, Philippine
SF Express- Hong-Kong, Macau